Whenever a conversation arises about business plazas or office rental my brain is automatically associates that topic with Caspian Plaza. Nowadays, office locations in Baku are in abundance of choice; nevertheless, most of us have a mental note about Caspian Plaza that anchored in our memory somehow. Well, when you deep dive for a reason you realize that this place has been one of the first office locations emerged in mid 90s when Azerbaijan has started building its economy and attracting foreign investments. It is nearly impossible that if you are of 18-60 age hence have never been for some occasion at 44 Jafar Jabbarli street – permanent address of Caspian Plaza.
What is Caspian Plaza now? Considerable part of the building's interior has been redesigned and renovated in 2019 and improvement works are continuing even now. Anyone remembers busy and crowded entrance space? It is gone now 😊. Reception area and turnstiles have been moved inside the ground floor making visiting experience more convenient. Administration office has been transformed into a showroom of how new interior will look like – transparent walls, modern facilities and mellow colors. There are three sections of the building and one is fully refurbished including a separate brand new coworking area.
Caspian Plaza is known for its high velocity office environment dynamics – its revolving doors are in instant movement allowing about ten thousand people to enter and leave the building every day. Famous language courses, several embassies, tourism companies and dozens of firms involved in retail business attract constant and diverse flow of people – students, businessmen, entrepreneurs, tourists. You can also see moms and kids rushing to dancing lessons and other development courses for children hosted at the Caspian Plaza.
Historically, this location was a hub for all types of small businesses and even now a typical tenant of Caspian Plaza is a company serving mass market. For past two years though, with more and more solopreneurs and tech ventures appearing on the local business stage the Caspian started adding startup companies and freelancers to its portfolio. Its Start Coworking Center became home for digital nomads and self-starters. Management of the business center has sincere sympathy for technological projects and provides every available support to young businessmen – such as renting out used furniture at zero cost, first month discounts, free meeting rooms at ad-hoc request and many more – to let the growing business to concentrate on core mission and become successful ultimately. Another big thing that is featured at Caspian Plaza is Lotfi Zadeh Technology Center that will be covered soon in one of mAIndspace's next posts.
There are further perks for all tenants and guests of Caspian Plaza such as free shuttle bus, numerous eating out places, extremely convenient location and last but not least – superior customer service. Let's start with shuttle bus service operating between Nizami metro station and the office. Caspian Express (also teased as Hogwarts Express) departs every 7 minutes from the metro station and commutes safely and easefully the residents of Caspian Plaza at their workplace for free.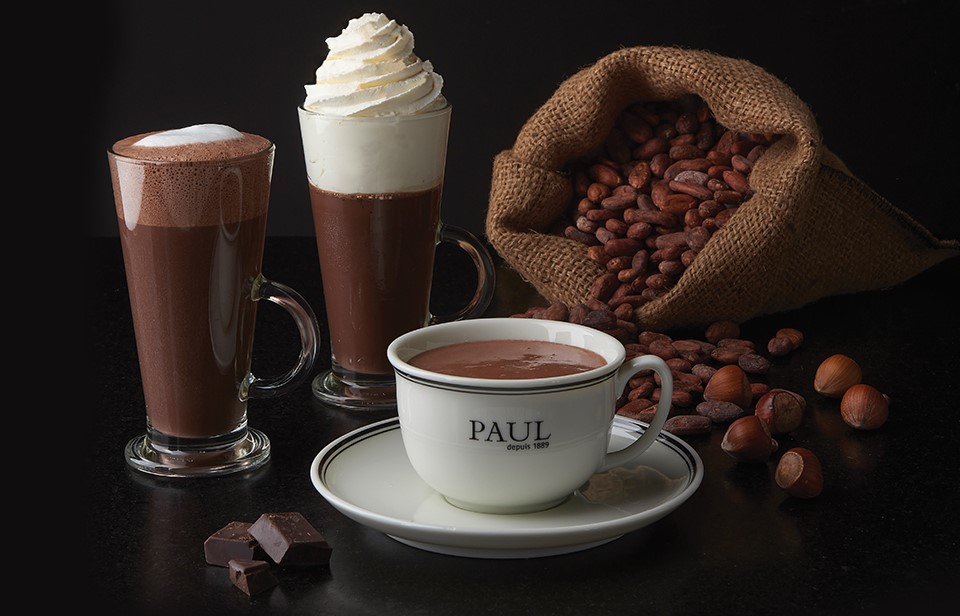 Be its quick lunch, coffee break or dinner for hard-workers the area across the business center offers countless offers for any budget (starting as low as 3.5 AZN per person). Favorite spots of many residents are: Peppe Pizza, Nuxa Restaurant, Scalini, Ajdaha Doner, CafeCity, Qoc At etc. Meetup places such are Paul, Gloria Jeans, Cinnabon, Bagel Caffe are 1-2 minutes walk from Caspian Plaza. Bravo supermarket along with other grocery stores is also situated at the same neighborhood. Public transport stops close enough to make convenient commuting to the business center and to avoid overcrowding. Even during peak hours, the area near Caspian Plaza is not being blocked by traffic that is a major stress point for many office people. When it comes to customer service, Caspian Plaza sets a good example of how tenants and guests shall be treated. You can always rely on cooperative and friendly attitude for any type of request. If something is doable, it will be executed diligently and in time by customer coordinators, security service or maintenance staff.
One of pain points though, that is a general case countrywide by the way, is the internet service. Local supplier is currently working on optimizing the quality of bandwidth and offering better solution for residents. Naturally, in the digital economy, internet supply is becoming a commonplace for even conventional businesses.
Throughout years, residents of Caspian Plaza were growing up from small projects into prominent companies. Such growth meant necessity in more people, more space, more flexibility. Given that Caspian Plaza is one of assets of AGA Group such expansion was supported by alternative spaces of the Group: Demirchi Tower, AGA Business Center, Ariana Business Park.

Speaking of success stories, Caspian Plaza is probably is one of few symbolic workplaces where young and ambitious people come to study, work and socialize. Generations of students and business(wo)men hustled in walls of this building getting excited from ideas and becoming stronger after failures. They don't necessary wear solid suits and ties, in contrary, they are typically casually dressed and pretty communicative. Some of them are recognizable from the spark in the eyes – they are full of energy and keen to connect, give and receive feedback. Hikmet Mammadov is one of current residents who is known if not personally, at least facially to every resident of Caspian Plaza. His loyalty to own business, respect to peers and buddying mood are glowing in the corridors of business center motivating others to pursue own dreams and enjoying the moments of office life.

Caspian Plaza is evolving with time and in future will be transforming into a spot that hosts bright minds, bold projects and game-changing ventures. So, don't miss the chance of joining this energetic place in case you have an awesome business concept and magic team.