Luxury shopping mall, beautiful residence and modern office building. These are three things Port Baku name represents for the residents and guests of Baku. Despite the fact that Port Baku mall is very famous for its luxury brands and is busy all the time, very few people are aware of business side – office buildings of Port Baku, including me until recently. The main reason can be the office building with its official name "Port Baku South Tower", is a separate building with completely different design in comparison to shopping mall and residence.
I would like to start by sharing my story regarding how did I get acquainted first time with Port Baku Tower. Another day as I was searching for the address of a company I aim to work for in the future (I will keep the name of company secret for now 😉), I came across Port Baku South Tower as office building with Neftciler Avenue mentioned as a location. I read it several times to make sure that I was reading it correctly. Surprising fact for me was that back then I did not know or heard of anyone working in Port Baku other than people working in mall and residence part. I got curious and searched for "Port Baku offices" and found out that many esteemed companies, such as PASHA Holding, McKinsey & Co, KPMG, EY are based here. PASHA Holding is the largest local holding in Azerbaijan, PASHA Bank being biggest commercial bank of country, McKinsey & Co – one of the top management firms, KPMG and EY top audit consulting firms are the flagships of emerging industries in Azerbaijan.
Obviously, some of these company names (especially consulting firms') may not seem familiar to large audience, for those who study or work in business related jobs – finance, marketing, banking, sales etc. these are the companies who defines and shape the future. As I read through the company list, I was wondering why all those companies chose Port Baku? What makes Port Baku Tower special for them? What kind of distinguishing factors Port Baku has that other office buildings in Baku lack?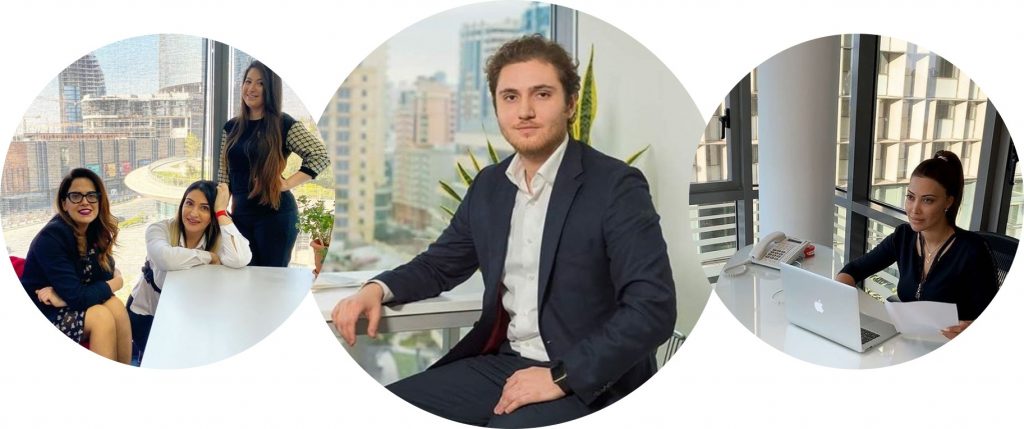 Firstly, as it is obvious from its name, Port Baku is located in the Port of Baku as some say "Baku Bay", in the coast of Caspian Sea. This gives tower a magnificent sea view, as well as panorama of the city. When you walk or drive by Baku Boulevard, it is impossible not to notice this modern style, what I would call skyscraper in "shining armor". As a person who is in love with heights, when I see such high buildings, I wonder what it would be the view from the top of buildings like that. And I firmly believe that I am not alone. Here you can see the Baku – City of Winds from the eyes of Port Baku Tower. After seeing such magnificent view, I am more than sure that any person would love to spend her/his time at work by looking at gorgeous Caspian Sea, enjoying rustic sunrises and sunsets. So, don't you think as a company owner, it is a good strategy to rent a place with beautiful view like that – of course, if the company has enough resources and willing to spend money on long term potential, then use that as an asset to attract employees. However, not all companies have a vision and willingness to spend extra money on such space, whereas residents of Port Baku Tower consider it as investment rather than a cost. Smart companies look for ways to get return from that investment and distinguish themselves from competitors in terms of attracting young, talented and ambitious people by giving them the idea of superiority over their competitors. One good example of smart companies is KPMG. If you have ever wanted to apply to KPMG, you may have seen that they mention in its job vacancies the location and splendid view of their office as a merit of working in their company.
Another reason why many companies choose Port Baku is they have a vision about the future of business in Baku. If earlier businesses tried to be where their customers are and be as close as possible now this trend is shifting. Work center of Baku shifts toward more remote parts of the city, and south eastern part of Baku which most of us know as is Ag Sheher (White City) became one of the major hubs with Port Baku being in between of downtown and that new area. Prior to Port Baku there was not any major shopping or business center at or near that area, but by enhancement of Baku Boulevard and construction work even before Port Baku opened showed that something big was going to happen and these are the first steps of big change.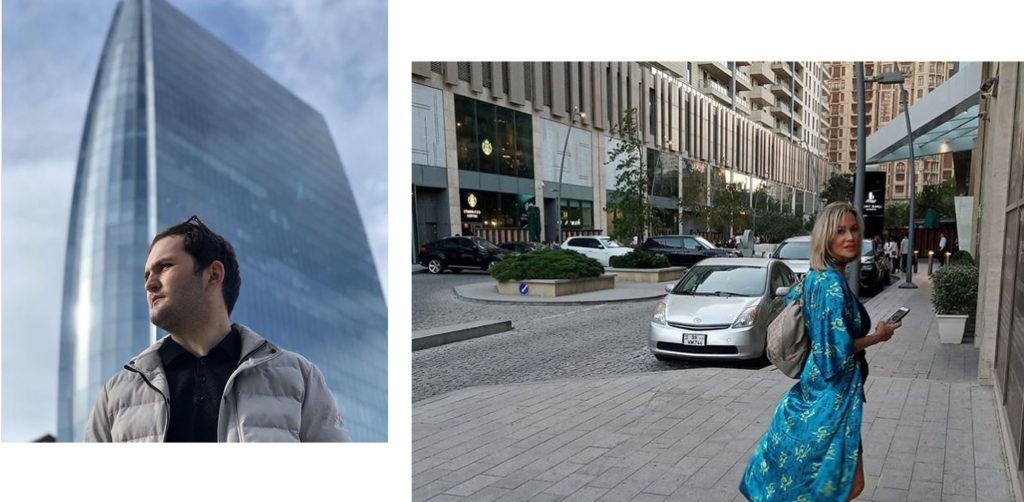 In 2014, September 25th Port Baku opened its doors. I remember that period as everyone was talking about new luxury shopping mall, how different it was from 28 Mall and Park Bulvar which were the most famous shopping malls during that time. Still today Port Baku keeps its reputation due to distinguishing factors like location, as well as, official shopping mall for many luxurious brands. If you ever go to that area think about how quickly it changed in past 2-3 years. Few years back that part of Baku Boulevard was newly built, and there was nothing but construction. Here you can also watch video of construction and see yourself how they built this area from ground. However, if you visit that place now, you will see many new residential buildings, restaurants, stores and many more. What we conclude here is that companies who moved or located their business in this area earlier than others gains and enjoy their success as they knew where the customers would eventually.
Another word besides "luxury" that would accurately describe Port Baku is "elegance". Elegancy of the tower differentiates Port Baku Tower from other plazas and buildings. Despite the fact that office tower is a separate building, whereas shopping mall and residence are one facility, atmosphere of all 3 buildings is very similar to each other. Someone who visits other shopping malls in Baku and Port Baku would definitely feel the difference. Main reason is the brand choices that is considerably different from Park Bulvar or Ganjlik Mall. Most of the brands in mall being luxury brands like Rolex, Tiffany &Co, Ralph Lauren, Burberry, Giorgio Armani, Balenciaga, Alexander McQueen, Chloe etc. attracts different segment of people than other affordable priced brands. Additionally, residences are significantly highly priced in comparison to average home prices in Baku, which is part of strategy of Port Baku Residence – setting high prices reflecting the idea of premium, as a result, people who live and shop there are mostly wealthy individuals. This idea of luxury is felt not only in Port Baku Mall and Residence, but also in Port Baku Tower too. I believe that this image was created deliberately by companies located there. You may ask what is the point of working in wealthy area unless you are not paid well? What kind of benefits the ambiance itself would render? Let me share my point of view. New generation of white collars, in other words, graduates of last 5-7 years, choose companies not only for salary, but for the reputation, brand of company, consequently, first thing they recognize about the company when they go to an interview is the office and environment and form their opinion based on that information and feeling. Think about it. When you get invited for an interview and learn that office is in Port Baku Tower, you would pay more attention to your clothing style, try to fit in the dress code as you know as a university student/graduate what people wear in plazas/towers like that. So, from the first minute company gets a bonus point from the potential employee and as first impression lasts longer, which keeps them ahead from peer companies.
What happens next? You got impressed, even so inspired that you give a thought about buying or renting a house in Port Baku residence to be part of that community. On top of it we should not ignore the impact of social environment inside and outside the building. No matter how enthusiastic and ambitious she/he is there for work, a person gets tired after 4-5 hours of work even it is something you enjoy every minute, you need to take a break and there comes lunch break.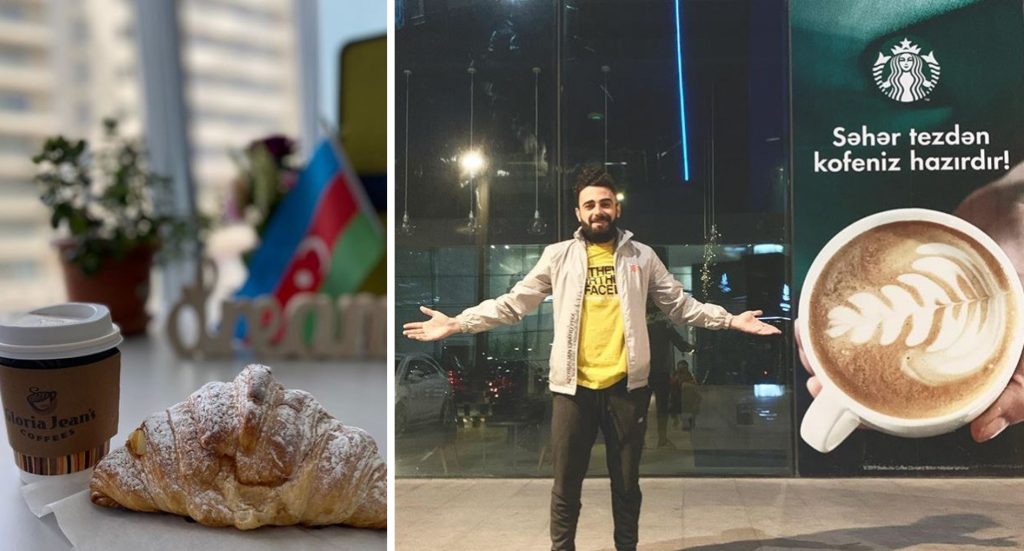 For the person working in Port Baku Tower what are your options to spend your valuable 1 hour? (you need to make wise choices, to make most out of this hour) Luckily you have great options. For coffee lovers (or like me addicts☕️) top coffee shops in Baku – Starbucks, Gloria Jeans and Paul, as well as, patisserie like Kruasan is located nearby, in Port Baku mall and would give you a chance of drink a cup of warm coffee/tea, maybe iced coffee/tea kinds in hot summer days, with a slice of delicious cake, or newly baked croissant filled with chocolate ( I know you wish you could have it right now🤤). And for those who would like to appreciate and spend this time with friends accompanied by delicious meal, The House café and Baku cafe are at your service. Wide variety of meals and classy design of these restaurants would help you to get away from work stress and take away fatigue of the first part of the day. As the name suggests The House café tries to offer its customers or from their point of view, guests, warm, friendly environment to make you feel at home and taken care of. On the other hand, Baku café which its dim lights and cozy environment, mainly wood furniture, makes you forget anything that worries you.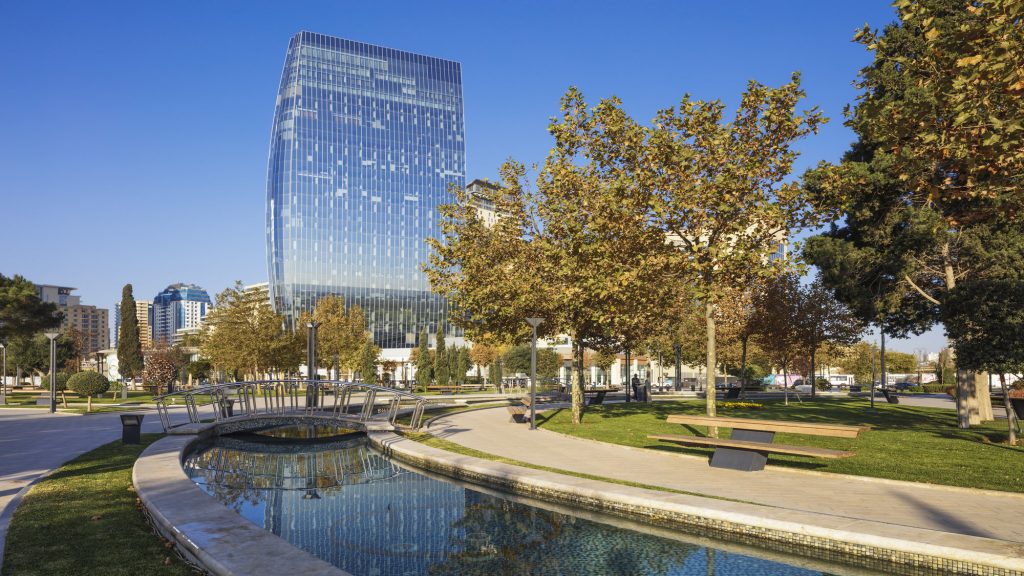 To sum up and to reply with all honesty to the question of "How different I would feel working in Port Baku Tower in comparison to my peers working in other places?" I would emphasize the high bar that I would put for fulfilling my job, relations and networking corresponding to this premium location.