It is an inevitable truth that the workplace is essential for maintaining workforce morale and staying competitive. Personally, me spend more than one third of my day inside of office building where workplace naturally turned into my second home. Herewith, I would like to guide you to the journey of exploring one of the brand-new business centers of Baku – Bayil Plaza (renamed from "Sapphire Plaza").
As you can guess from the name, this business center is located at the Bayil district that historically was an emblematic area where the first industrial oil fountain has been scored. Over last decade, Bayil re-juvenilized profoundly and become home of the gorgeous State Flag Square, Crystal Hall and Deniz Mall. Futuristic "Flame Towers" that climbs the sky over the city, a new part of the famous Baku Seaside Boulevard with a huge Ferris wheel, stylish buildings of the Carpet Museum and Mugam center, the restored "Venice of Baku", the Funicular and the revived historic "Intourist" hotel – all these remarkable sites surround Bayil with Bayil Plaza located in the center of all these phenomenal buildings. I would not exaggerate if I say that this place is the most incredibly quickly transforming part of the city.
But enough about Bayil district, let me unveil you work-life footage at Bayil Plaza with all advantages and drawbacks.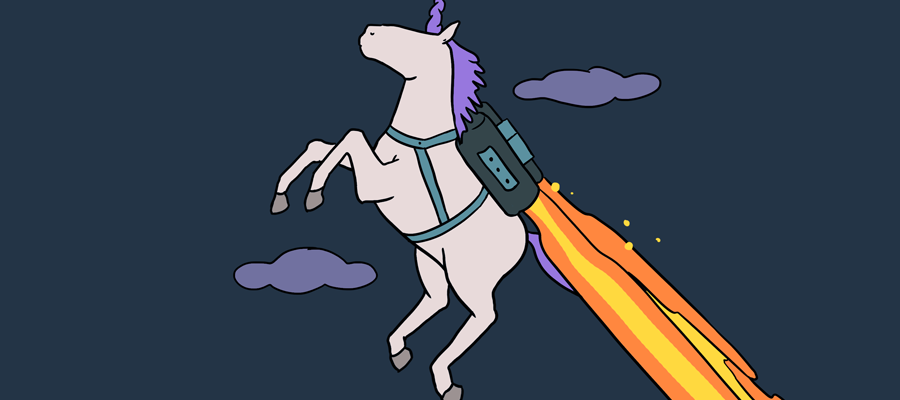 Did you know that Bayil Plaza became a tech hub hosting major digital companies? Pasha Technology, Ante Technologies, Digirati, IBAR's Code Academy and many others picked this inspiring location for their businesses. A diverse and creative community emerged from such consternation of tech projects and start-ups allows Bayil Plaza's residents to network with like-minded individuals in pursuit of creating another global unicorn company.
Plaza offers easily adjustable office spaces so you can perfectly fit with a small team or occupy the entire level with an open space. Our start-up company was one of the first tenants at Bayil Plaza that put the bar high on design and refurbishment. Office manager invested smartly in the perks and office environment turning it into a silent recruiter. I personally know people who want to work for my company just because of the cool amenities and dynamic office atmosphere.
Of course, there is a jackpot that beats any other known plaza – panoramic view for entire Baku Gulf. One of my favorite activities every morning is sipping my coffee in front of the window watching the people jogging or cycling at the Boulevard or folk of birds hovering over Bird Island (historic Bayil Castle also known as "Atlantis of the Caspian Sea") or, if I am lucky, starring at the most beautiful semi-circle rainbow. Nothing inspires a person more than such a living skyline view!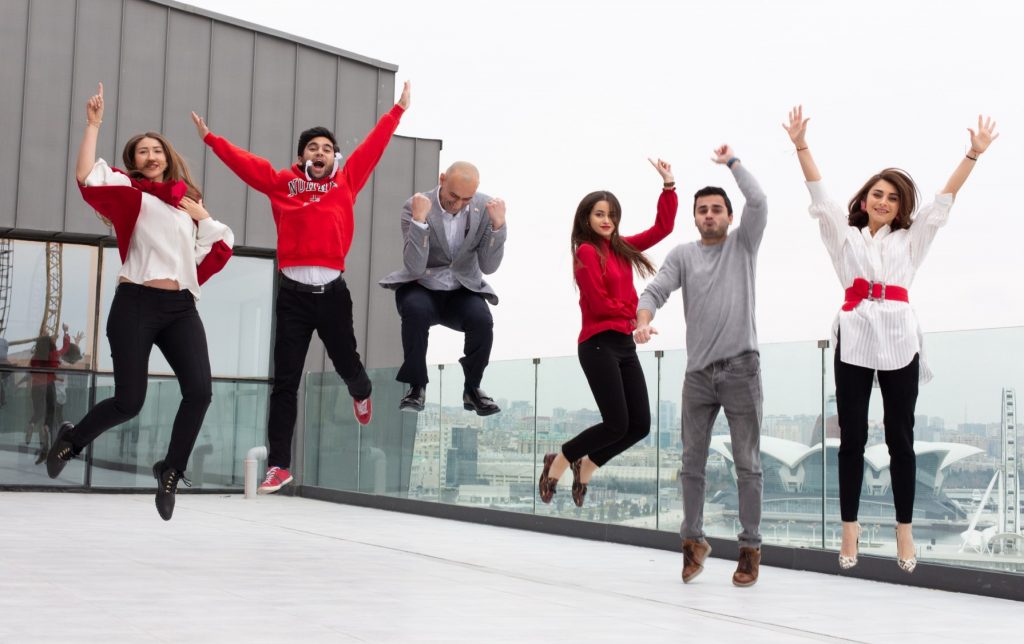 Have you ever dreamed to work on the balconies or rooftop? It is not a dream anymore if your workspace is at Bayil Plaza. Having a balcony in your office is a great way to get some outdoors exposure while remaining indoors. This holds especially true for those days when the weather outside is absolutely stunning and you can move outside with your laptop pluggin into the work simultaneously enjoying sun and fresh air!
Another hidden gem of the plaza is its rooftop. It is easy to fall in love with the beautiful view that makes you feel like you are embracing the whole city. Needless to say, that this spot became naturally a commonplace for creative photo sessions.
So far, you may already understand how incredible view those do have who are working in Bayil plaza. But what about the location?
Location is fairly convenient from every perspective – it is not only outside of hustle-bustle of the downtown but also has access to every essential facilities. Along with being located among all those eye-catching buildings, Bayil Plaza is in 5 minutes drive from the city center. There are buses that facilitate commuting to any part of the city, especially to Old City and Sahil Metro stations. In early 2020, Caspian Waterfront Mall with its huge variety of eating out places and entertainment will be open enhancing the choice for Bayil Plaza residents.
However, even though the location is very convenient, you cannot avoid the traffic of rush hours at this part of the city as well. So, an enormous snake-like queue of buses and cars on highway turns to ordinary view from the windows of Bayil Plaza between 6-7:30 pm timeframe.
Fortunately, there is always an alternative way for public transport users. Downtown, as well as central metro and bus stations are in 30 minutes walking distance thought the Boulevard. And if you have a car it is preferable to leave work before rush hour or sneak out through upper-ways of hilly Bayil.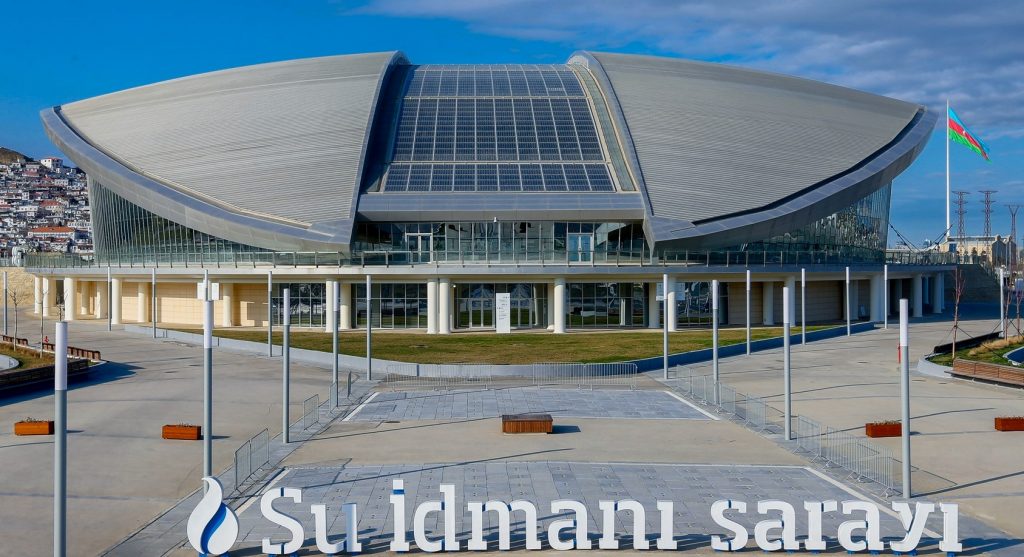 Another huge benefit of Bayil Plaza is its closeness to the biggest and most spectacular sport facilities, Aquatics Center, that makes sport activities more accessible before or after working hours. You cannot call the distance anymore as an excuse for avoiding a proper workout if you are working in Bayil Plaza. So, be ready to adhere to the motto "Healthy body healthy mind"!
Even during a lunch break, you can escape from the stressful work, do exercise and come back fully energized. It is also a smart alternative for avoiding rush hour in the evening hours. Plus, you can grab champion's meal there at a super affordable price.
If you prefer outdoor activities, renovated football, basketball playgrounds, open-air fitness zone and cycling zones are in the vicinity. The only thing you should do is to challenge your colleagues and start playing or cycling around.
Where shall we go to please our empty stomach? Lunchtime does not have to be a workplace challenge. However, as lunchtime getting closer, I see hungry people who start thinking anxiously about what to eat today. Fortunately, in the neighborhood, local restaurants are ready to serve home-made quality meals. Options vary from Baltic cosine at posh Intourist Hotel restaurant to Georgian khinkali at Lilo Kafe managed by the most caring host. Alternatively, you can always order your favorite burger via Wolt and sit in the common kitchen together with loud company of co-workers. If you follow your own diet, feel free bringing your home food and preheat with microwave at any kitchen area.
What about parking as it is a pain point for every employee who is driving? Not a big secret that parking near office buildings often poses a major challenge and always at the center of debate. Probably, we all have been there – you get in your car and hurry to work. When you finally reach the office and you see…that all the parking lots are taken. Certainly, Bayil Plaza offers underground parking space for office residents at additional charge. Moreover, you can easily park near the office at no charge. My advice: arrive before 9 a.m. and you'll get the "royal spot" – just few steps from the main entrance.
I've started my review with description of Bayil and wish to finish it with the kindest words about that awesome neighborhood. It is indeed an authentic part of Baku, with its own rhythm, incredibly humble and helpful people, hidden architectual pieces and the most adorable cats 😊. Working at Bayil Plaza lets you pouring into a completely different experience as if you are travelling to work into another city!